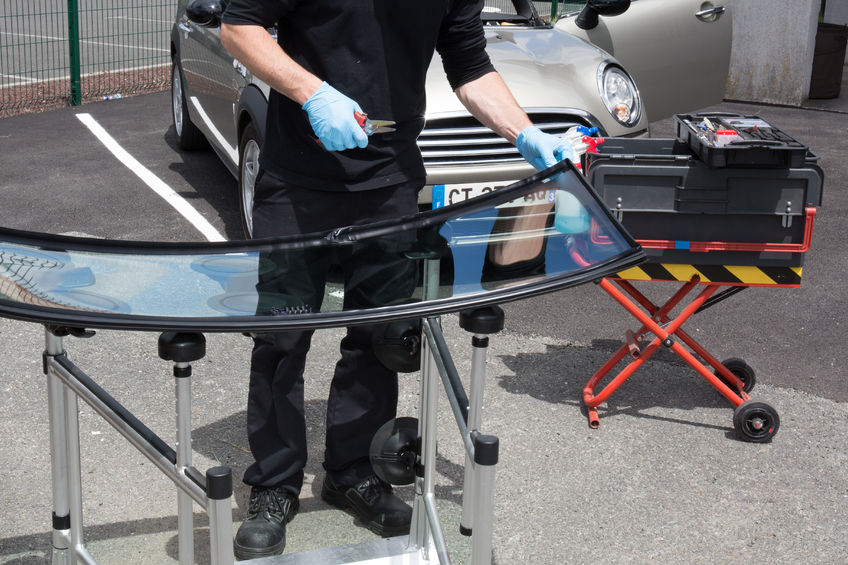 Whether you need your auto or truck window repaired or replaced, 5 Star Auto Glass is expert at this service.
In some ways, it is a simple and relatively speedy process. However, it needs to be done properly, or the result can not only be potentially costly, but even negatively effect the integrity of your vehicle's safety system! Do not let someone you know who is not a glass repair professional do it for you - just to "save you money". We know WHICH window to use, what adhesives, and what items & procedures will adhere to federal vehicle safety standards.
Expert Rock Chip Repair
We at 5 Star Auto Glass Repair in Oklahoma City know how to properly repair a rock chip so that the chance of it spreading is as minimal as possible. Do it yourself kits can result in costing you time AND money! That smaller chip can spread to make the window impossible to repair. Then, you'll have to replace the entire windshield!
Additionally, we can look at the window and let you know if it needs to be repaired or replaced. And, usually (except in some cases) your rock chip can be professionally repaired. Don't waste your time trying to repair it yourself or having a friend or family member repair it. Do it correctly right away!
Call Now to Schedule Your Repair
Whether you bring your vehicle in or have our mobile service repair your vehicle glass, call ahead of time to schedule your appointment. If your glass is replaced, plan on it taking a couple of hours for the window adhesives to cure. Ask our professionals how long you should wait before you can drive your vehicle again.
Working With You
We'll consult with you to help you determine whether you should make a claim with your insurance company, or pay for the service out of your pocket. It is YOUR right BY LAW to choose the facility you want to repair or replace your vehicle's glass.